"The freedom of a country can be measured by the freedom of birth."
– Agnes Gereb, a Hungarian midwife
"Birthing autonomy" is more than free decision-making or unrestricted action.It is about freeing women from worries and doubts through support and understanding. True birthing autonomy means women can be supported to make their own informed decisions after thorough discussion and evaluation. Implementing comprehensive birth education that makes a wide range of birth choices available to families and advocates birth policy reforms on a national scale is the key to achieving such goals.
The Birth Empowerment Alliance of Taiwan (BEAT) has found that the majority of women in Taiwan perceive labor as nothing but suffering.  This negative perception will be difficult to change without women gaining awareness of their autonomy in childbirth. Unfortunately, most women in Taiwan are not aware that they have been deprived of their birthing autonomy or of the dangers of conventional over-intervention in low-risk labor by hospitals, which may pose a threat to the health of the mother and baby.
To give women better labor experience and raise their awareness, BEAT aims to:
BEAT aims to promote birth education in Taiwan—covering issues from antenatal and postnatal care, to lactation and postpartum depression—to support new moms and dads from the very start.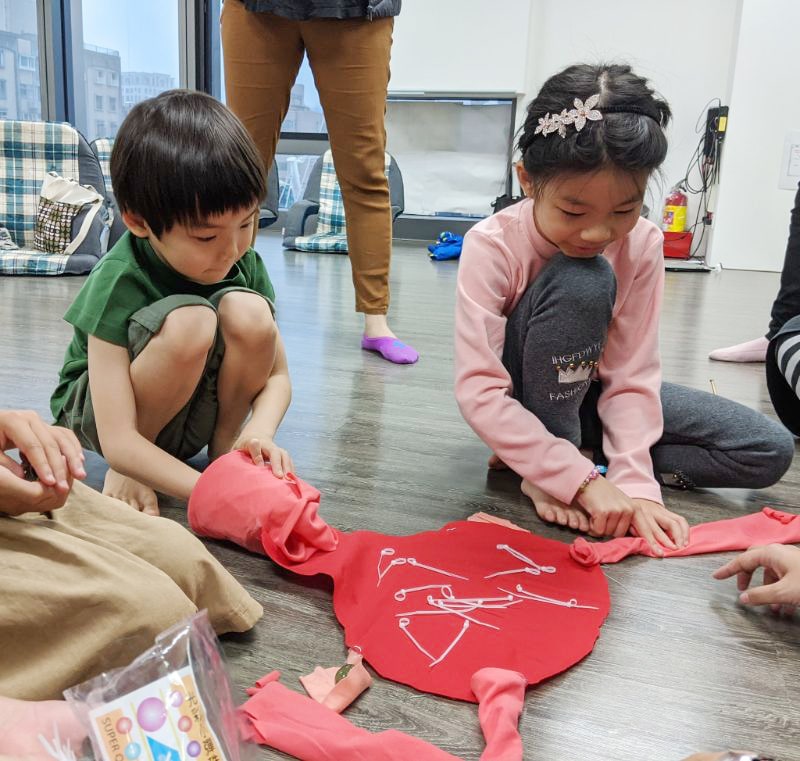 Currently, antenatal classes that most birthing families participate in Taiwan are the ones provided by hospitals, cord blood banks or infant formula manufacturers, which offer one-way, knowledge-based, standardized clinical guidelines or advice that may not suit individual needs and conditions. 
Meanwhile, most classes available now focus merely on prenatal education, completely ignoring the postnatal needs of birthing families. While midwives are able to provide pre-and post-natal consultation that encourages communication and caters to individual specific needs, only a handful of birthing families are aware of such choices.
Hence, BEAT aims to promote birthing-family-centered classes offered by midwives, where individual needs and perspectives are encouraged and valued. Such a new model can change antenatal classes from medical-based knowledge imposition to holistic caring, and hence enhance birthing autonomy. 

In addition to remodeling birth education, BEAT also provides birth education to rural areas where relevant resources are scarce. Various campaigns have been launched for this purpose. "Redefining Childbirth", for example, invites mothers to share their birthing experiences and change preconceptions about labor.
The screening of "Our Happy Birth Day", a documentary of a holistic birthing experience, is also a common event in our campaign. Both of these are part of our efforts to enhance both antenatal and postpartum education for women in non-urban and rural areas. Now, BEAT would like to invite non-governmental organizations in different regions to work with us, launching campaigns that enhance public awareness about childbirth education.
It is our sincere hope that the reformed childbirth education may offer all mothers-to-be the antenatal and postpartum education they actually need. 

Advocate Sounder Childbirth Policies
To raise public awareness about childbirth and relevant policies, over the past four years, BEAT has held press conferences on agendas such as childbirth medicalization, birth plan inclusion, expectant fathers' prenatal education, birthing-family-friendly holistic birth options, and so on.

In addition to calling for action, BEAT has also held childbirth experience sharing courses and launched campaigns like "Paint Out Birth", which invites the public to use painting tools to express their opinions or imagination about childbirth on paper so as to enhance the general public's understanding of diverse perspectives on childbirth. 
Meanwhile, BEAT also scrutinizes and responds to domestic and foreign childbirth policies as well as the latest developments in childbirth campaigns, which may also enable a sounder understanding of childbirth and hence better policy-making.
Advance Shared Care Program and Clinical Guides
Providing diverse birthing options to more women and minimizing over-intervention for low-risk mothers have been our goals. This is why a Shared Care Program pilot project was launched in 2014.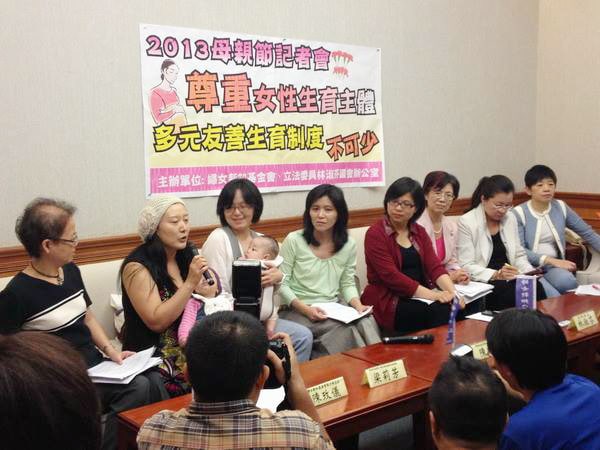 With the help of legislator Lin Shu-Fen, BEAT proposed the "Obstetricians and Midwives Shared Care Program" project to MOHW, a program which aimed to provide an autonomous and friendly care system to expectant women using care by both obstetricians and midwives.
In 2014, MOHW finally agreed to the implementation of the pilot plan in six hospitals in the northern and the central of Taiwan. But the plan encountered many setbacks and did not last long. The major problem came from funding. In 2014, the funds were allocated with a six-month delay, and completely cancelled in 2015, which led to the inevitable suspension of the project.
Nevertheless, BEAT has kept on calling on MOHW to make thorough investigations of similar foreign systems, which may provide further information about how the inclusion of midwifery human resources may ease the currently tight staffing of hospitals, enhancing a true Obstetricians and Midwives Shared Care Program. If the appeals above are taken up and put into practice, all mothers-to-be can receive professional consultations and care from the collaboration of midwives and obstetricians before and after childbirth.
One indispensable element in implementing a successful Shared Care Program is a standard delivery clinical guide. With the guide, registered midwives and obstetricians may work both independently and collaboratively. The purpose of the delivery clinical guide is to provide the best maternity care and create a friendly delivery environment. Systematic reviews, evaluations of medical interventions in delivery and professional medical suggestions are required to be included in the guide. In fact, a similar guide is already available, but has not been widely adopted. In 2011, Lee Chien-Nan, a gynecology professor from National Taiwan University, led a team to carry out a three-year project called "Developing and Evaluating a Woman Friendly Childbirth Model in Taiwan", which recruited ten medical centers, regional hospitals and local hospitals in four different regions (northern, central, southern, and eastern Taiwan) to work with 1,500 expectant women. A delivery clinical guide was thus created based on the results of the project, which called for the implementation of ten delivery-friendly measures.
Meanwhile, the project also included a survey of obstetricians' opinions about conventional delivery treatments. The results suggested that most doctors did approve of canceling routine use of enemas, shaving, withholding intake, IV supplement, artificial rupturing of membranes, and non‐medical pain relief procedures. Unfortunately, most hospitals remain resistant to giving up such procedures. The gap here thus signals the greater significance of forming a governmental empirical-based clinic guide, which has been and will continue to be one of BEAT's top goals.
BEAT is calling for the implementation of "Open House Care Programs" in hospitals in rural areas. Such programs recruit hospitals to provide local clinics with access to labor and delivery equipment as well as human resources so that clinic-based obstetricians can assist child delivery in understaffed hospitals in rural areas. Currently, the common practice of pregnancy care in remote areas is to have expectant women receive medical check-ups in local clinics and deliver in regional hospitals, which is likely to cause worries and anxiety in the moms-to-be due to possible medical problems that may arise from the information gap between the two obstetricians. The "House Care Program" is hence proposed to address needs of women in remote areas.
To ensure the "House Care Program" is properly implemented to meet the real needs of women in these areas, BEAT will work with researchers to investigate the challenges along with the possible effects of similar programs in non-urban areas both at home and abroad. We hope that the "Open House Care Program" will send a message to every expectant mom in remote areas, ensuring that they will be taken care of.
To sum up, BEAT's goal is to guarantee every woman's right to receive female-centered care in pregnancy and childbirth. We are asking the government to provide consistent, equal care for the sake of every pregnant woman's health, dignity, and autonomy.